Articolo Rome, 29 october 2012

Interview of Gregory E. Spanoudakis President of European Operations di Canadian Solar

War of the Sun I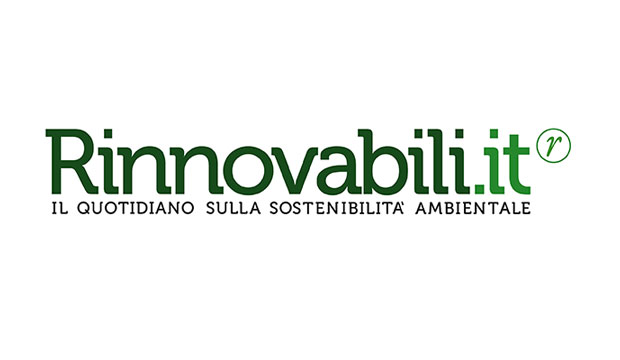 Despite talks between Bruxelles  and Pechino, and calls from industry associations to avoid a trade dispute, the European Commission launched an anti-dumping investigation on the imports of photovoltaic cells, wafers and modules from China. Canadian Solar, leading vertically integrated provider of ingots, wafers, solar cells and modules and member of Alliance for Affordable Solar Energy (AFASE) warns against putting up protectionist walls around the European solar market. Gregory E. Spanoudakis, President of European Operations of Canadian Solar, explained to us the reasons for this concern.
Protectionist measures for the Chinese export, why not?
Protectionist measures would increase prices for solar systems and therefore create a "lose-lose" situation on many fronts.
Increased prices due to trade barriers would not only penalize consumers and state budgets. They would also set in motion a process that would be disastrous for the European solar industry itself: Since the majority of jobs are generated in the country where the solar power plant is installed, anti-dumping duties would destroy thousands of jobs both upstream and downstream in the European solar industry.
Especially small and medium-sized companies such as project developers as well as logistics, construction, installation and maintenance companies would be negatively affected. In the anti-dumping complaint SolarWorld and the supporting companies are demanding a price increase of 120% for modules and wafers and 80% for cells. Which company could survive such a price rise? The independent research firm Prognos has calculated that up to 15.000 jobs would be at stake in Europe if anti-dumping tariffs are being introduced.
Why have you decided to become a member of the AFASE? What is this alliance doing at the moment? How are they actually working?
The Alliance for Affordable Solar Energy (AFASE) is a fast growing coalition of companies in the European PV industry that uses collective advocacy and communications to address the risks of protectionism and promote the benefits of free trade for solar energy products. As a member of AFASE Canadian Solar shares these goals and supports the alliance pro-actively in its outreach.
With more than 150 members AFASE has become the most prominent voice of companies being united in their endeavor to safeguard free trade in the European solar industry.
The European Commission has opened on 6th September 2012 an anti-dumping investigation into Chinese solar products. Against this backdrop, AFASE seeks to inform policy makers, industry, experts and citizens about:
The interconnected global PV supply chain
The European solar industry creating jobs and economic growth
The importance of cost reductions for solar systems for reaching the EU´s Climate and Renewable Energy targets
The negative employment consequences of protectionism
AFASE has seen great support for its cause over the last months. There is widespread opposition against punitive duties among the many European solar companies, industry experts and politicians.
The Asian low-costis wide spreading in commercial sectors. In this sense, which are the direct and indirect effects of the Chinese activities to the solar market?
Key factors for the price of a solar module are the buying price of the raw material polysilicon and the efficiency of the production processes. In both fields Canadian Solar is, with production facilities in Canada and China and as several other global companies with production facilities in China, well positioned: We benefit from favorable polysilicon contracts. Polysilicon has fallen from a peak of over $450/kg in 2008 to around $20/kg this year. However, some European solar manufacturers are locked into long-term contracts and paying $60/kg or more. That has of course a considerable effect on the price of their products. We are also ranking among the leading companies in terms of energy efficiency and quality. Economies of scale boost our efficiency and therefore help us to produce our products at lower costs.
Manufacturing solar products at affordable prices contributes to a more balanced European energy mix and help to achieve the ambitious EU 2020 climate change targets. Price decreases were anticipated and even required under the EU's own renewable energy policy that rests on grid parity being achieved with other sources of energy.
Affordable pricing also reduces the need for subsidies. Therefore, it supports the Italian government in achieving its renewable energy targets faster.
Which will be the impact for the European consumers if the EU Commission will be for the antidumping?
European consumers would be among the first to suffer from trade barriers due to higher prices for solar products. That means less people will be able to install solar panels on their roofs and the transition to a low carbon economy will progress at a slower pace.
Our primary objectives remain to manufacture our products at affordable prices by way of efficient production structures and to ensure the increasing affordability of solar energy for Italian consumers.