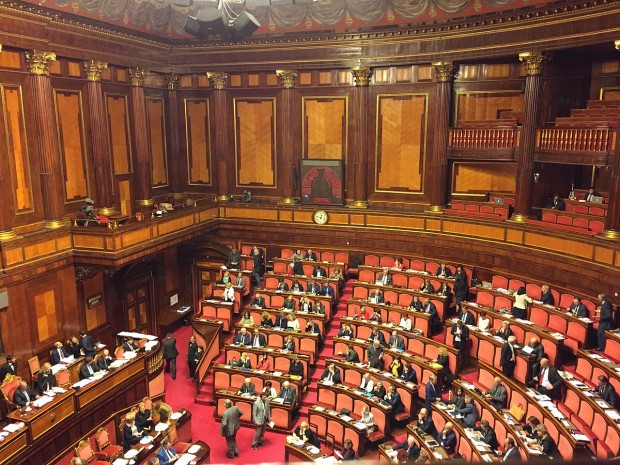 DL Clima Ambiente's outline will arrive at CdM shortly
DL Clima Ambiente's outline, the legislative decree which contains "Urgent measures to counter climate change and promote green economy," is in the final stretch. The text, announced in previous days by Minister Sergio Costa, would have arrived this very day at the Council of Ministers for a pre-evaluation but at the last moment the presentation was postponed. The motive? They are looking for the necessary coverage for the new regulations. For now, the order is composed of 14 articles dedicated to hindering pollution and greenhouse gasses as well as providing environmental protection, hinting (literally, for now) to the expected new regulations regarding End of Waste.
As stated in the explanatory report which accompanies DL Clima Ambiente's diagram, the outline's objective is to put in place a series of 'positive and concrete' actions 'intended to engage various administrative levels' in order to give practical effect to the government's new program, the Green New Deal. The measures displayed in the Climate Decree directly strike the more vulnerable sectors connected to climate change; in other words, agriculture, biodiversity, construction and infrastructure, energy, health, weather, soil and transport.
"These are momentous days where we are in the defense of #DecretoClima, a capacious report that aims to attack climate change. We need to grasp this concept", explained the Environment Minister, Sergio Costa. "If today we don't work courageously, tomorrow there will be no future. It's a series of environmental regulations that clearly affect other ministries as well. Finally, the environment is weaving all governmental actions together."
The main sections from the outline of the Climate decree
Transportation- DL Clima Ambiente introduces many measures in the field of mobility, starting from new ecobonuses for the demolition of vehicles harmful to the environment, designed for citizens that live in 9 metropolitan cities interested in EU infrastructural procedures for air quality (Rome, Turin, Milan, Venice, Genoa, Florence, Naples,  Catania, Palermo). Within these cities, those who demolish vehicles limited to Euro class 4 standards and below can enjoy a bonus of up to 2,000 euro to use towards the purchase of local and regional public transportation memberships and sharing mobility services. The Climate Decree will include tax incentives which will replace personal vehicles that emit high levels of pollutants with environmentally sound modes of transportation, as well as resources in favor of school bus services (with reduced emissions) for state and municipal schools located within the above-mentioned cities.
Green cover and Urban sustainability
One of the focal points of the text are the new operations in favor of urban climatic adaptations. The Climate Decree calls for the institution of an experimental reforestation and tree-planting program and proposes a deferment in 2020 and in 2021, a Green Bonus tax break. Furthermore, winners will be bestowed with an award, 'Città Verde d'Italia' (Italian Green City).
Environmental protection
Starting from 2020, the harmful environmental subsidies, indicated in the 2018 Ministerial prospectus, will be reduced by at least "10% annually. It will begin in 2021 and continue until its eventual annulment in 2040". The next Budget Law will identify the costs to eliminate as well as the savings obtained, of which 50% will be placed in a fund established by Mef, increasing the favorable environmental subsidies, favoring also technology and products with low carbon content as well as financing production models and sustainable consumption.
Lastly, the Environmental Economic Zone will be introduced, an area shared with the National Italian Parks which also benefit from a special economic system.
Developing the path
In relation to an environmental impact assessment, its proposed that project analysis be based also on "consistency for the purpose of climate change within an entire life cycle in order to evaluate climate neutrality and, if necessary, through the means of compensatory interventions". Investment programs put in place by the public administration will also follow new criteria, starting with their compatibility with the protection of the environment and with UN objectives regarding sustainable development. Furthermore, the central and territorial administrations must publish their environmental budget plan by 28 February of every year.
Circular Economy
The outline written by DL Clima Ambiente introduces tax breaks on bulk goods and products on tap; in 2020, 2021 and 2022 a subsidy equal to 20% of the cost of products without packaging will be recognized and approved. If the section "End of Waste Status" is still lacking information, clearer are the provisions for regulating organically the actions of the commissioner for illegal landfills, identifying on a legislative level the various aspects linked to modus operandi.